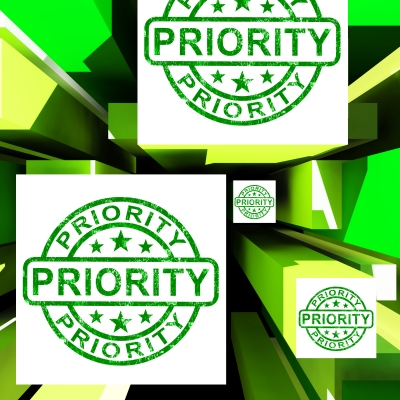 TODAY's challenge (DAY 6): What are my three priorities for the next 30 days that will move me closer towards living life on my own terms? Top Tip: Focus on the ones you believe are a stretch, but achievable.
Interested in joining the challenge? Go here: http://suitcaseentrepreneur.com/blogchallenge/

Oh, that dreaded "P" word… priorities! What is it about this word that makes me want to cringe? Mostly I think it makes me want to run to that other "P" word (procrastination) to avoid doing the ugly task of setting goals. Even though without goals set, how will I ever know when I've achieved something?
I'm reading about my ideal workday that I posted earlier, and while the pipe dream was certainly motivating and uplifting, it's also downright daunting unless I have some priorities in place to make it happen. After all, I can't make it to my ideal day without taking the baby steps and tackling things one task at a time!
Really, you have to read my previous post for these goals to make sense long-term. Here we go:
Really

start looking for an apartment for myself and my fiancé… and while we're at it…
Set a wedding date, so that eventually my fiancé will become my husband, dangnabit. And finally…
Do my writing at the end of every day… or at the beginning of every day… heck, just WRITE every day.
It may be surprising that tarot is not specifically included here, but for me tarot IS life. It has worked itself into the fabric of my being, so me not specifically saying "to tarot every day" should not imply that it's not intrinsically there.
Blessings,
~*~Hilary~*~
www.tarotbyhilary.com
Image courtesy of Stuart Miles / FreeDigitalPhotos.net
Join in the discussion: What steps can you start making toward your perfect day? Let me know in the Comments section below, or jump into the 30 Day Blog Challenge yourself and leave a link to your post in the Comments section!
http://suitcaseentrepreneur.com/blogchallenge/blog-challenge-day6/