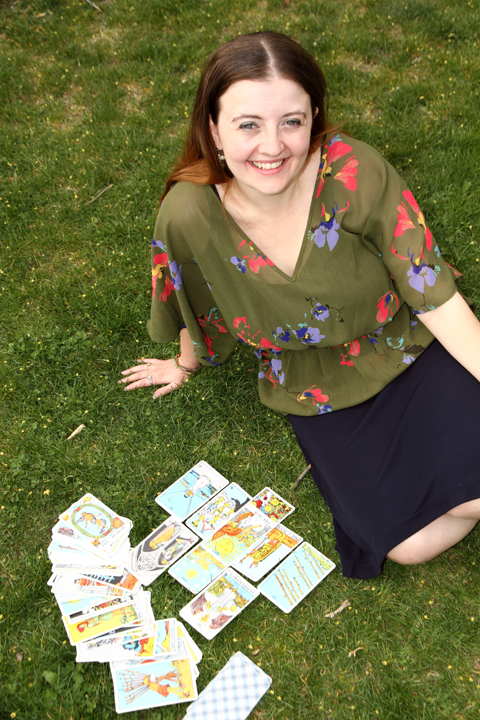 I'm Hilary Parry, and I'm a tarot reader. I believe in interactivity, tough love, and a no-nonsense approach. I do tell it like it is. I am simply the girl next door... that reads tarot.
You wouldn't make a major decision in your life without consulting a few of your trusted friends for advice, would you? Probably not. Sometimes you need someone with more objectivity. I offer that objectivity, and then some, with my tarot readings.
I am based out of Westchester, NY. If you would like an in-person reading with me, you need to be in the Westchester area, too. For in-person readings, I do not have a home office and readings are by appointment only. If you are not in the area, I am also available through phone, Skype, and e-mail. Drop me an e-mail and we can make arrangements: tarrytowntarot[at]gmail[dot]com or see my About/Contact page and use my contact form.
Want to know more about me? See my About Me page.
Want a reading? Visit my Purchase a Reading page.
I read tarot like I write. And where I write about tarot is at my tarot blog.