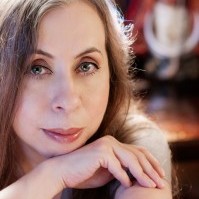 "Hilary was the winner of my Tarot Apprentice contest which I sponsored in spring of 2011. What sealed the deal for her winning was the reading she did for me at Reader's Studio 2011. Hilary's reading was accurate and impacted me deeply. I knew right away that she had a gift. I have watched Hilary continue to grow as a reader but also as a business professional. She is ethical, mindful, spiritual and extremely honest. She is the face of the future of tarot."—Theresa Reed, aka The Tarot Lady, tarot reader and mentor, www.thetarotlady.com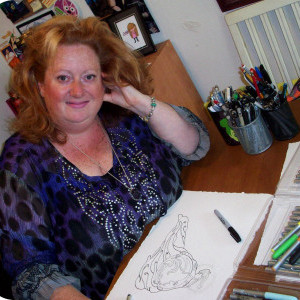 "I was very impressed with the precision of Hilary's reading.  She got back to me right away, and her interpretations of the cards in answer to my queries were not just spot on, but deep and multi-dimensional. This is significant to me, because all of my interaction with her was over email.  She gleaned the most profound layers, the unseen gems, of my reading and brought them intuitively to the forefront. This is the profound difference between a 'reader' who relies on definitions and established symbolism, regurgitating already published information, and a gifted intuitive.  The intuitive uses her gifts to weave the truest and most pertinent meaning of the cards into a metaphysical tapestry, and then communicates or articulates her discoveries in a way that is understandable to the querent.  I will recommend Hilary without hesitation!"—Donna L. Faber, Artist & Writer, www.donnalouisefaber.com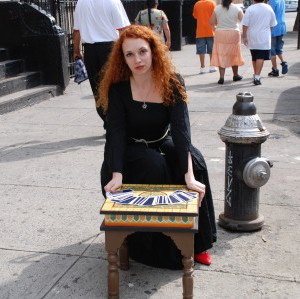 "When I'm asked for reader recommendations, the first person to come to my mind is Hilary Parry. Hilary as a reader is accurate and honest—but gentle and hopeful. As a person, she is accessible, friendly, and lightens the spirits of all who are lucky enough to spend time with her. She knows the Tarot through and through, effortlessly breaking it down for those who aren't familiar with it and broadening perspectives for seasoned querents. From her 'Card of the Day' to her famous and innovative 'Clock' spread (ask for it by name!), Hilary turns Tarot into a rewarding, eye-opening and inspirational journey of spiritual and self-empowerment."—Courtney Weber, tarot reader and co-creator of Tarot of the Boroughs, www.tarotoftheboroughs.com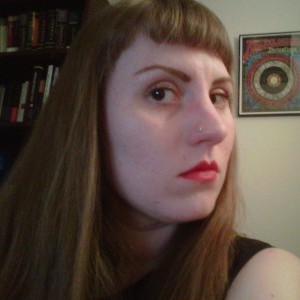 "My reading with Hilary was also my first tarot reading, period. I really didn't know what to expect, but she put me immediately at ease, explaining the process and her approach to reading. She explained each card I pulled in detail, referencing traditional tarot interpretations as well as her intuition and previous personal experiences. I found her readings to be extremely accurate with regard to both past situations and future events. In one reading, for example, she successfully predicted the job offer I was soon to receive and the identity of the person who would help me get it. Having your tarot read by Hilary is like having a conversation with an old friend, regardless if it's your fifteenth reading or your first. She tells it like it is, with grace, humor, and excellent advice for putting what you've learned during your reading to the best use for your life. I enthusiastically recommend a reading with Hilary to anyone."—Lorraine Klimowich, Editor
"I have gotten readings before and I know Hilary is authentic and reliable. It's only been a few days but I was definitely able to use the advice I received from Tarot to make some decisions I was struggling with. What I like best about working with Hilary is her ease of communication and down to earthness. I am able to go back and re-listen to our readings oftentimes making things more clear even months after! I would absolutely recommend Hilary for a reading: she has a real gift and intuition to match, she is reliable and her prices are very fair! She is 100% genuine, not some hokey 'psychic' that is going to tell you when you're going to get married…Hilary's readings are honest and logical…Not some pie in the sky crystal ball reading. She gives true to life advice and always keep it real!"—Laurie S.
"Hilary has a friendly and honest approach to readings. I would recommend Hilary because she was honest and interpretations were explained in understandable ways. Make sure to have your questions ready going into your reading with her!"—M.B.
"Hilary is sweet…insightful…well versed…educated. Our readings in the moment have been dead on. The biggest thing for me is that she confirms what I already know…but let me add this without me giving her a lot of information—for the skeptical and/or nonbelievers. You are sweet…you live miles away from me but I am so comfortable talking and emailing you. I don't know what it is about Hilary. Her and I connect for some whatever cool reason. Hilary has guided me in the last 3 years of my life and please know that those 3 years have been a transformation for me. I wish I could have you do a reading on me every day! :)"—Amy Mc
"After my reading with you, I feel reassured about my own instincts. I feel comforted that if conflicts arise, I will have someone that I trust to consult. You clearly have an affinity, not only for Tarot, but also for interacting with people."—Melissa R.
"Hilary was straight to the point with regards to the cards. After a reading with her, I believe I have a better outlook on some events that are coming. I recommend Hilary's services. I think that the card interpretation was very close and was accurate."—Lisa M.
"After my reading, I have seen a change in the clarity in my thoughts and more confidence in my instincts. You made me feel at ease. What impressed me was the honesty of your conduct. It felt like you genuinely wanted to help me. The reading helped me make a decision I was putting off for long. It boosted my confidence for certain future aspects of my life. I would recommend your reading services because they are excellent. You were absolutely great. I will come to you again in due time."—Anonymous
"We had a few hesitations before we booked Hilary . . . we wanted a reader who was serious about their work without a lot of 'bells and whistles.' Someone who was straight-forward and yet fun! Fortunately, Hilary is a straight-forward, no-nonsense, intelligent, and articulate reader. It is clear she cares about her craft and works hard to deliver the best possible experience for her clients! So down to earth . . . so personable . . . and so fun! She communicated with me in such a positive way, I felt like I knew what I was getting right from the get-go. After my reading with Hilary, I feel a sense of peace and a feeling of being in control. Mostly feeling like I can finally acknowledge what I already knew . . . a confirmation of sorts. It's like weeding the BS out of my life! (Can I say that?!) I would ABSOLUTELY recommend her . . . We can't wait to have her back soon! Her readings felt honest in every way, regardless of whether it was what we 'wanted' to hear or what we 'needed' to hear! She wasn't afraid of getting straight to the point! She was an absolute professional and made us all feel completely comfortable within minutes of meeting her! It was as if we had known her for years! We can't wait to have Hilary back and we hope to work with her for many years to come!"—Amy G. and the girls
"I already have recommended you to other people, because without telling you, asking in silence of the cards, you were able to accurately read my cards. I appreciate your ability to zone in on the specific. After my reading with you I have been much more at peace with my situation. You have renewed my faith in the extra-natural. You are amazing!"—Diane Jones
"I wanted to have a tarot reader at our family party and had to be sure that Hilary would be the right reader for us. After my 'test' reading I knew she would be perfect. She was a great success at the party! I've now had several readings with Hilary. Through them, I was able to reconnect with a neglected passion in my life, and I am now actively pursuing new career options in my life. Hilary approaches her work with integrity, honesty, and humor. Thank you, Hilary… I'm so glad to have met you!"—Ruth D.
"I would recommend Hilary, specifically for a party. She is reliable and easy to work with. I have noticed I approach my life with more positivity after my reading with her."—Anonymous
"At first I hesitated about getting a reading with Hilary, fearing that it would affect my religious beliefs about faith. However, after working with Hilary I realized my life is going really well and I just have to acknowledge it. She is accurate and willing to go the extra mile for her clients."—Jessica T.
"Hilary's tarot reading was honest and to the point while delivered in a friendly and supportive tone. I felt that she genuinely has my interests at heart. I will say I feel very optimistic, validated, and inspired to follow my dreams. I would recommend a reading with Hilary for her intuitive insight and ability to empower her clients. I can't wait for my next reading."—Grace
"Just wanted to let you know that I only just now listened to the CD you sent me of the reading you did for me a couple of weeks ago. I think I've been dealing with so much resistance to the very message of the reading, that I've been avoiding it . . . but having listened to it now, I want you to know how right on it is . . . and how much I appreciate your interpretation of the cards. You do good work!"—S.L., healer
"This woman has a gift. I have used her when I needed some guidance and I feel that her insight and interpretation through the cards has helped me immensely. Thank you Hilary and your awesome gift!"—Amy
"Thanks again so much for this amazing reading, Hilary! I absolutely love the fact that you are very intuitive and smart. You understand things so quickly and into perspective. I know it's not given to everyone. Cherish your gifts because you have the ability to explain complex things in such an accurate and succinct way… In other words, you always express things as they truly are. I feel and see the word 'professionalism' for you and I think it represents you very well."—Vanessa
"At first, I was skeptical about getting any sort of a tarot reading. I thought that it was a bunch of bullshit nonsense. After I had my first reading, I was shocked at the accuracy of the reading. This is someone who, at the time, did not have a lot of insight into my personal life. I got the three-card spread dealing with my past, present, and future, and was completely surprised by the accuracy and thoughtfulness of the reading. In short, you would have to be insane not to want a tarot reading from Hilary. Even the most skeptical will be surprised."—Dave
"Hilary Parry is not only a tarot card reader/interpreter but a delightful person. Her response to my request was immediate and fulfilling. So many of my friends wanted a reading that Hilary was asked to come a second time and without hesitation came the following evening. Without a doubt I will call Hilary for a reading and feel comfortable, refreshed, and satisfied. Thank you, Hilary, for the confidence you exude; it is contagious."—M.L. Walker
"Hilary is a kind, caring, skillful, and detail-oriented worker at any task she undertakes, in personal and professional endeavors. I've seen Hilary's excellent work in publishing, in her cheery and helpful retail guidance, and in her sensitive practice of tarot reading. I highly recommend her for whatever project she deems appropriate in which to challenge herself."—Lisa R-H.
"My 'work' relationship with Hilary was during the time that I ran a local monthly event called Third Friday, and while it was work, it was more about the creative enthusiasm that stood out for me with Hilary. Each event had a theme, and Hilary was always at the ready to take it to the next experience level to make her portion of the event exciting, entertaining, and interactive, from Karaoke to Tarot readings. Hilary takes her work very seriously, but thankfully, also has a good time making it come to life as well."—Jenifer Ross, Owner, W@tercooler
"Hilary is a gifted and trusted tarot reader. She gives accurate readings and premonitions about what I need to hear. Not only do I listen to her advice, but I also reflect on it months later and find it very much applicable to my life. I can say that she is a witty and warm tarot reader that you will benefit from time and time again."—Catherine Chen
"I have to recommend the tarot reading skills of Hilary Parry, she is awesome, go see this woman now!"—George Courtney, astrologer, photographer, and co-creator of Tarot of the Boroughs, www.tarotoftheboroughs.com
"I just wanted to thank you again for the reading you gave me the other day—it really helped me to put a lot in perspective and be more mindful of how I am with some things in my life! I still see that Ace of Swords and keep thinking about what it means for me—and how to move forward . . . I really appreciate the guidance and advice from the reading. It's put my mind at ease . . . I can't wait to be read again!"—Liz
"I hesitated before purchasing a reading because I wasn't sure if it would be worth it. The reading helped me to find focus on something I kind of already knew, and to take action on it. Hilary is amazing and patient, and answered all my questions both prior to and after the reading. I've started taking steps that will help to improve my life, and the reading is what kicked me in the butt to do it. I would absolutely recommend a reading with Hilary: she is warm and helpful, explaining how the cards work together to share their message. Give it a try! Even if you don't know what to ask, or don't think you have anything to ask, Hilary can still help you sort it out. Patient and kind, and willing to work with you." —Rebeccah S.
"I have no reservations purchasing a reading from Hilary: She is my trusted tarot advisor! Hilary, you're just that good, no woo woo and straight to the point! Your readings are always insightful and right on the mark. I've noticed after readings that I am more open in the situations I asked about. Yes, I recommend Hilary as a tarot reader."—Meredith Popp
"I appreciate Hilary's straightforward responses and that I have been able to gain more insight and solutions to problems as a result of my work with her. I like her honest and direct manner, and her willingness to explore ways to help. For those reasons, I'd absolutely recommend a reading with Hilary."—Anna P.
"I like Hilary's positivity and the peace of mind her readings provide. I believe she is accurate, welcoming, and exceptionally accommodating."—Anonymous
"You were totally right about my Justice reversed and having to deal with those issues. I'm still waiting to see how the year forecast manifests. You do not pull punches. Even when I don't like the answer, you don't try to sugar coat things. The 13 moons reading [year forecast] gives me things to keep in mind and pay attention to. This is of the good. You're accurate, concise, and you explain things well without going over people's heads. You are always honing skills, trying new spreads, and expanding your repertoire. The one thing people most need to know about getting a reading from you: If you want platitudes and bullshit – go somewhere else! You're one of the few people I trust to read Tarot for me because I know you'll give me an accurate reading even if it isn't what I want to hear."—Sarah B.
"If you guys need a reading (and I'm not available) Hilary just handed my ass to me (in a good way)."—Melissa Cynova, author of Kitchen Table Tarot
Want to sing my praises, too? Wondering what you can do to find your soaring seal of approval here? Send me your testimonial using this form!