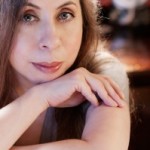 "Hilary was the winner of my Tarot Apprentice contest which I sponsored in spring of 2011. What sealed the deal for her winning was the reading she did for me at Reader's Studio 2011. Hilary's reading was accurate and impacted me deeply. I knew right away that she had a gift. I have watched Hilary continue to grow as a reader but also as a business professional. She is ethical, mindful, spiritual and extremely honest. She is the face of the future of tarot."
—Theresa Reed, aka The Tarot Lady, tarot reader and mentor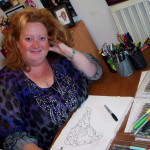 "I was very impressed with the precision of Hilary's reading.  She got back to me right away, and her interpretations of the cards in answer to my queries were not just spot on, but deep and multi-dimensional. This is significant to me, because all of my interaction with her was over email.  She gleaned the most profound layers, the unseen gems, of my reading and brought them intuitively to the forefront. This is the profound difference between a 'reader' who relies on definitions and established symbolism, regurgitating already published information, and a gifted intuitive.  The intuitive uses her gifts to weave the truest and most pertinent meaning of the cards into a metaphysical tapestry, and then communicates or articulates her discoveries in a way that is understandable to the querent.  I will recommend Hilary without hesitation!"
—Donna L. Faber, Artist & Writer, www.donnalouisefaber.com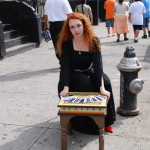 "When I'm asked for reader recommendations, the first person to come to my mind is Hilary Parry. Hilary as a reader is accurate and honest—but gentle and hopeful. As a person, she is accessible, friendly, and lightens the spirits of all who are lucky enough to spend time with her. She knows the Tarot through and through, effortlessly breaking it down for those who aren't familiar with it and broadening perspectives for seasoned querents. From her 'Card of the Day' to her famous and innovative 'Clock' spread (ask for it by name!), Hilary turns Tarot into a rewarding, eye-opening and inspirational journey of spiritual and self-empowerment."
—Courtney Weber, tarot reader and co-creator of Tarot of the Boroughs, www.tarotoftheboroughs.com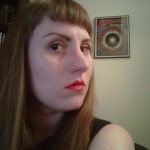 "My reading with Hilary was also my first tarot reading, period. I really didn't know what to expect, but she put me immediately at ease, explaining the process and her approach to reading. She explained each card I pulled in detail, referencing traditional tarot interpretations as well as her intuition and previous personal experiences. I found her readings to be extremely accurate with regard to both past situations and future events. In one reading, for example, she successfully predicted the job offer I was soon to receive and the identity of the person who would help me get it. Having your tarot read by Hilary is like having a conversation with an old friend, regardless if it's your fifteenth reading or your first. She tells it like it is, with grace, humor, and excellent advice for putting what you've learned during your reading to the best use for your life. I enthusiastically recommend a reading with Hilary to anyone."
—Lorraine Klimowich, Editor
"I would recommend Hilary, specifically for a party. She is reliable and easy to work with. I have noticed I approach my life with more positivity after my reading with her."—Anonymous
"At first I hesitated about getting a reading with Hilary, fearing that it would affect my religious beliefs about faith. However, after working with Hilary I realized my life is going really well and I just have to acknowledge it. She is accurate and willing to go the extra mile for her clients."—Jessica T.
"Hilary's tarot reading was honest and to the point while delivered in a friendly and supportive tone. I felt that she genuinely has my interests at heart. I will say I feel very optimistic, validated, and inspired to follow my dreams. I would recommend a reading with Hilary for her intuitive insight and ability to empower her clients. I can't wait for my next reading."—Grace
"Just wanted to let you know that I only just now listened to the CD you sent me of the reading you did for me a couple of weeks ago. I think I've been dealing with so much resistance to the very message of the reading, that I've been avoiding it . . . but having listened to it now, I want you to know how right on it is . . . and how much I appreciate your interpretation of the cards. You do good work!"—S.L., healer
"This woman has a gift. I have used her when I needed some guidance and I feel that her insight and interpretation through the cards has helped me immensely. Thank you Hilary and your awesome gift!"—Amy
"Thanks again so much for this amazing reading, Hilary! I absolutely love the fact that you are very intuitive and smart. You understand things so quickly and into perspective. I know it's not given to everyone. Cherish your gifts because you have the ability to explain complex things in such an accurate and succinct way… In other words, you always express things as they truly are. I feel and see the word 'professionalism' for you and I think it represents you very well."—Vanessa
"At first, I was skeptical about getting any sort of a tarot reading. I thought that it was a bunch of bullshit nonsense. After I had my first reading, I was shocked at the accuracy of the reading. This is someone who, at the time, did not have a lot of insight into my personal life. I got the three-card spread dealing with my past, present, and future, and was completely surprised by the accuracy and thoughtfulness of the reading. In short, you would have to be insane not to want a tarot reading from Hilary. Even the most skeptical will be surprised."
—Dave
"Hilary Parry is not only a tarot card reader/interpreter but a delightful person. Her response to my request was immediate and fulfilling. So many of my friends wanted a reading that Hilary was asked to come a second time and without hesitation came the following evening. Without a doubt I will call Hilary for a reading and feel comfortable, refreshed, and satisfied. Thank you, Hilary, for the confidence you exude; it is contagious."
—M.L. Walker
"Hilary is a kind, caring, skillful, and detail-oriented worker at any task she undertakes, in personal and professional endeavors. I've seen Hilary's excellent work in publishing, in her cheery and helpful retail guidance, and in her sensitive practice of tarot reading. I highly recommend her for whatever project she deems appropriate in which to challenge herself."
—Lisa R-H.
"My 'work' relationship with Hilary was during the time that I ran a local monthly event called Third Friday, and while it was work, it was more about the creative enthusiasm that stood out for me with Hilary. Each event had a theme, and Hilary was always at the ready to take it to the next experience level to make her portion of the event exciting, entertaining, and interactive, from Karaoke to Tarot readings. Hilary takes her work very seriously, but thankfully, also has a good time making it come to life as well."
—Jenifer Ross, Owner, W@tercooler
"Hilary is a gifted and trusted tarot reader. She gives accurate readings and premonitions about what I need to hear. Not only do I listen to her advice, but I also reflect on it months later and find it very much applicable to my life. I can say that she is a witty and warm tarot reader that you will benefit from time and time again." —Catherine Chen
"I have to recommend the tarot reading skills of Hilary Parry, she is awesome, go see this woman now!"
—George Courtney, astrologer, photographer, and co-creator of Tarot of the Boroughs, www.tarotoftheboroughs.com
"I just wanted to thank you again for the reading you gave me the other day—it really helped me to put a lot in perspective and be more mindful of how I am with some things in my life! I still see that Ace of Swords and keep thinking about what it means for me—and how to move forward . . . I really appreciate the guidance and advice from the reading. It's put my mind at ease . . . I can't wait to be read again!"
—Liz
Want to sing my praises, too? Wondering what you can do to find your soaring seal of approval here? Send me your testimonial using this form!