Events to find me at…. the what, where, and when!
Past events have included PTA fundraisers, bachelorette parties, yoga studio open houses, classes on tarot and spell-work, and private parties. I would love to work with you! Please contact me at tarrytowntarot@gmail.com or leave a voicemail at 914-236-4452 to book me for your event!
Summer 2014
July 2014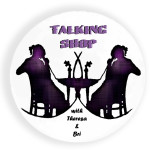 Wednesday, July 30th: Talking Shop with Theresa and Bri
8pm CST/9pm EST
A free teleconference! In this month's installment, I'll be the featured guest and we'll be talking all about mentoring… what it was like being mentored by Theresa, and the ifs, hows, whys, and whens of mentoring, especially as it applies to metaphysical businesses!
Recording of the episode here:
Fall 2014
December 2014

Wednesday, December 3: Readings at R Patisserie!
6pm to 8pm: Short readings available, 5–10 minutes, while you enjoy the pastries, coffee and teas of R Patisserie! (5 minutes = $10, 10 minutes = $15)
R Patisserie
302 Huguenot Street
New Rochelle, NY
WINTER/SPRING 2015
Mar 27, 2015 to Mar 29, 2015: Brid's Closet's Tarot & Divination Conference and Retreat (DIVICON)
"Using Tarot for Spell-Work": Tarot is a wonderful tool that can be used for divination, writing, journaling, and spell-work. In this class, we will be learning to use tarot primarily as a device for divination prior to spell-work. Should you cast that spell? Are you having difficulty deciding on the how, when, and why? How can you include tarot into your magickal practices? Don't touch your wand before you summon and stir… reach for your deck first!