Events to find me at…. the what, where, and when!
Past events have included PTA fundraisers, bachelorette parties, baby showers, yoga studio open houses, classes on tarot and spell-work, and private parties. I would love to work with you! Please feel free to schedule your party or event through my scheduling system on my purchase page. Questions or not seeing your date and time available? Contact me at tarrytowntarot@gmail.com or leave a voicemail at 914-236-4452.
Please note that events are generally scheduled at least one month in advance. 
Heading heartbreak off at the pass: I don't read for anyone under 18 without parental permission. 
FALL 2017
SEPTEMBER
September 9th—Book a reading with me at the Brid's Closet Psychic Faire! All readings available for $25 for a 15 to 20 minute session!
For more information, check out the fb event page.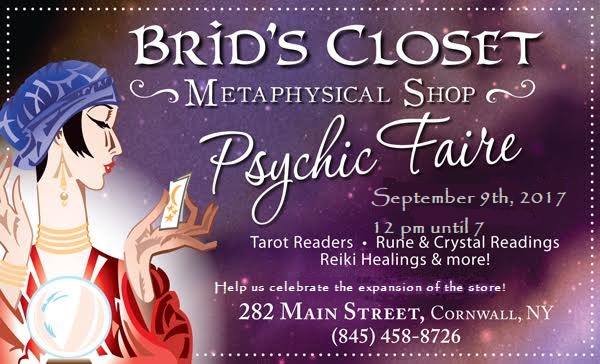 OCTOBER
My busiest month! Book ahead for your Halloween party so as not to miss out!
October 21st—private event 8:30–10:30 p.m.
October 28th—private event 9–11 p.m.