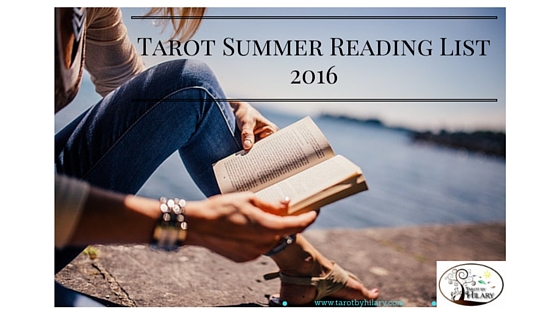 Geek alert: when I was in middle and high school, my favorite part of the year (hands down), was when the summer reading list was released.
Within days of summer vacation starting, I had usually finished the "required reading" of one book (maybe two, I think we were required to read more depending on the grade we were in). Some grades were required to read one book each: one from fiction and one from the nonfiction lists.
Some of the books were predictable, on the list every year (and still are! I did my research and searched the current Required Summer Reading list from my middle school…):
Burch, Jennings Michael, They Cage the Animals at Night.
Frank, Anne, Diary of a Young Girl
Some choose to read Art Spiegelman's Maus I and Maus II because they thought the comic book would be "easier" to read than a traditional book.
Some choose to read books by Caroline Cooney, such as Flight #116 is Down, The Face on the Milk Carton, The Voice on the Radio, Wanted, and Code Orange (guilty, I totally read The Face on the Milk Carton! and watched the Made for TV movie starring Kellie Martin of Life Goes On fame).
Other books included on Summer Reading Lists were Robert Cormier's I am the Cheese, The Chocolate War, The Hitchhiker's Guide to the Galaxy and its sequels by Douglas Adams, Ender's Game by Orson Scott Card, and JRR Tolkien's The Hobbit.
While some students were trying to get away with reading as little as required (such as choosing to read All I Really Need to Know I Learned in Kindergarten to fill the requirement, knowing it was short and easy to read) I was tackling The Hobbit by JRR Tolkien or Black Sun Rising by CS Friedman, oblivious to the thickness of the paperback and solely interested in the back flap of the book or the short descriptions provided on the list which promised to take me to other worlds.
I started learning tarot when I was sixteen, but was under no delusions that a tarot book would EVER be a part of required or appropriate reading lists for school. The best I could hope for were science fiction or fantasy books (which I devoured). But if you want to apply an academic approach to your tarot studies, here's an officially Tarot by Hilary-sanctioned Summer Reading List. Read 1 to 3 of these books this summer, and by the time the "school year" resumes in September, your tarot fluency will be light years ahead!
Please note: Some of these titles I have selected for those of you that were like my middle and high school classmates looking for the barest minimum of the requirement… see if you can guess which titles are on here that are tongue-in-cheek additions!
Learning the Tarot: A Tarot Book for Beginners by Joan Bunning
The Complete Guide to the Tarot by Eden Gray
Holistic Tarot: An Integrative Approach to Using Tarot for Personal Growth by Benebell Wen [review here]
365 Tarot Spreads by Sasha Graham [review here] – I'd recommend doing one spread a day over the summer months: read that day, and do that day's spread and take notes about what you find!
Tarot Diva by Sasha Graham: Is it really possible to integrate tarot into the kitchen, personal style, and even use it to whip up a magical charm or two? You betcha! This book is just as effervescent and irresistible as its author!
The Complete Book of Tarot by Juliet Sharman-Burke
Psychic Connections: A Journey into the Mysterious World Of Psi by Lois Duncan and William George Roll
A Gift of Magic by Lois Duncan
The Only Tarot Book You'll Ever Need: Gain Insight and Truth to Help Explain the Past, Present, and Future by Skye Alexander
21 Ways to Read a Tarot Card by Mary K. Greer
Who Are You in the Tarot?: Discover Your Birth and Year Cards and Uncover Your Destiny by Mary K. Greer
Psychic Tarot by Nancy Antenucci
78 Degrees of Wisdom by Rachel Pollack
Blessings,
~*~Hilary~*~
www.tarotbyhilary.com
Image courtesy of Pixabay.
P.S.—Not seeing your favorite tarot book here? Please feel free to add to the Summer Reading List by sharing your favorites in the Comment section below!
If you found this article helpful, please share it with your friends using the handy-dandy buttons below.