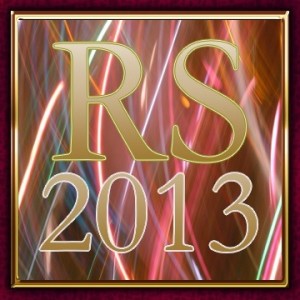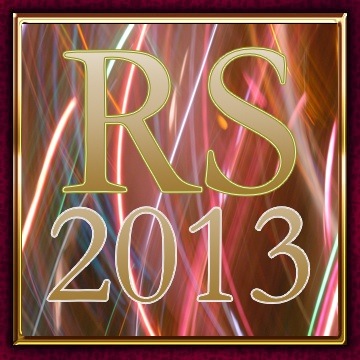 For Part 1: click here.
For Part 2: click here.
For Part 3: click here.
Sunday morning dawned, and it was another "gotta get an early start" day because I wanted to attend Bill Tarot's breakfast roundtable on unusual uses of tarot cards. This was a no-brainer for me, as I had JUST taught a class on using tarot for spell-work. It was also the final day of Readers Studio, and I wanted to make the most of it. I loved all the crafty suggestions, not least of which was using glass pebbles or bits and bobs instead of tarot cards for those clients that may be skittish to the imagery of the tarot. (Thanks, Donnaleigh, for that bit of handy advice!)
Then it was time to revisit foundation readings. Mike and I paired up again to deepen our original reading we did on Friday morning at the start of Readers Studio. Like I said, the foundation reading is the very cornerstone of Readers Studio, and really shows you what you learned over the weekend when you return to it on the last day. Mike's original reading for me was pretty great, so I was wondering how much more could be added to it, but through our work over the weekend, additional insights were added on both sides of the reading table.
Then it was time for the Tarot Incubators, where each table was a brainstorming session guided by someone in that particular topic. I decided to attend Donnaleigh's incubator session on podcasting. There was a great discussion, and Donnaleigh provided excellent advice in hosting a successful podcast show (naturally, since Beyond Worlds is fantastic and is a consistent winner in the genre of tarot radio shows). After the incubator, I was talking with some of the people that attended, and one of the women I was speaking to looked familiar. As we exchanged business cards, I looked at her name and my face lit up: her and I were both readers recently at the same private event and live near each other. I was delighted by this synchronicity, and look forward to collaborating with other local readers in future… after all, two heads are better than one, so why not two readers (or more)?
After the tarot incubators, we broke for a long lunch and to allow the people that were leaving that night to check out of the hotel. Last year I had opted to leave on the Sunday night, but I only had a 45-minute drive home in my future, unlike other attendees that had to catch flights home. This year I decided I didn't want to feel like I had to rush off on the Sunday night, so I opted to stay Sunday night and check out on the Monday. Since I was not checking out, I enjoyed a long and leisurely lunch and discussion, and then we returned for the final prize drawing, closing session, and certificate ceremony.
Just like that, it was all over. There was a little bit of time before we went out to dinner for me to gussy myself up, and convince Theresa that we should be back at the hotel in time for Game of Thrones (yes, really—priorities and all).
After dinner, we made it back to the hotel with barely enough time for me to hightail it to the bar for glasses of merlot, swing by my room to put on my jammies, and then join Theresa for Game of Thrones. Yes, it really happened.
Surprisingly enough, some of my favorite moments from the conference didn't happen during the conference, but on the Monday. I spent most of the day hanging out with people that were either driving home (like me) or had planes to catch, but later in the evening on Monday…
…which brings me to my closing remarks about Readers Studio. It is this very reason that I continue to attend Readers Studio every year. The tarot education is great and all (and I can't thank The Tarot School's Wald and Ruth Ann enough for putting together this fabulous event every year) but the getting together of the tarot tribe and the in-between times of sharing meals and stories are priceless. Thank you again to my colleagues and teachers: you and my clients make the tarot path worthwhile!
Blessings,
~*~Hilary~*~
www.tarotbyhilary.com
RS13 logo courtesy of Readers Studio/The Tarot School
If you found this article helpful, please share it with your friends using the handy-dandy buttons below.