This weekend, I did my first ever psychic faire. I know, I know, you've been in the tarot business for how many years, and this was your first psychic faire? Yup, it's true. My friend Jenna "Queen of Wands" Matlin will be ashamed of me.
My forever-on-my-ass biz mentor Theresa Reed calls psychic faires or parties a "psychic gangbang." For her, this kind of energy is just not her jam and she doesn't do 'em. And that's cool. To each our own, as the wise ones say.
I THRIVED on this energy. Loved it. Got a little jealous and down in the dumps when I saw tons of people booked for one person while my client seat was empty, but reminded myself that some people there have a following there or local clients. Yes, I compared myself to the other readers there (hey, I'm human), but the butterflies in my stomach (it happens for every new client, like the energy of a first date) disappeared once the client's butt was in my chair and the cards were shuffled. And once one person took a chance on an unknown kid (comment below if you get that reference), I didn't have a break until it was closing time. Sweet!
This experience has given rise to a new way of working for me.
Yes, I'm mainly a tarot reader: hello, my biz is called Tarot by Hilary, right?
But in the sessions that I had on Saturday with people, I threw everything I had into their problems, their questions, their situations. My skill arsenal was in full force. I brought out the big guns: tarot, if tarot didn't work, Lenormand, if Lenormand didn't work, oracle cards.
It was actually the order of divination work I had on my sign that day:
Tarot • Lenormand • Oracle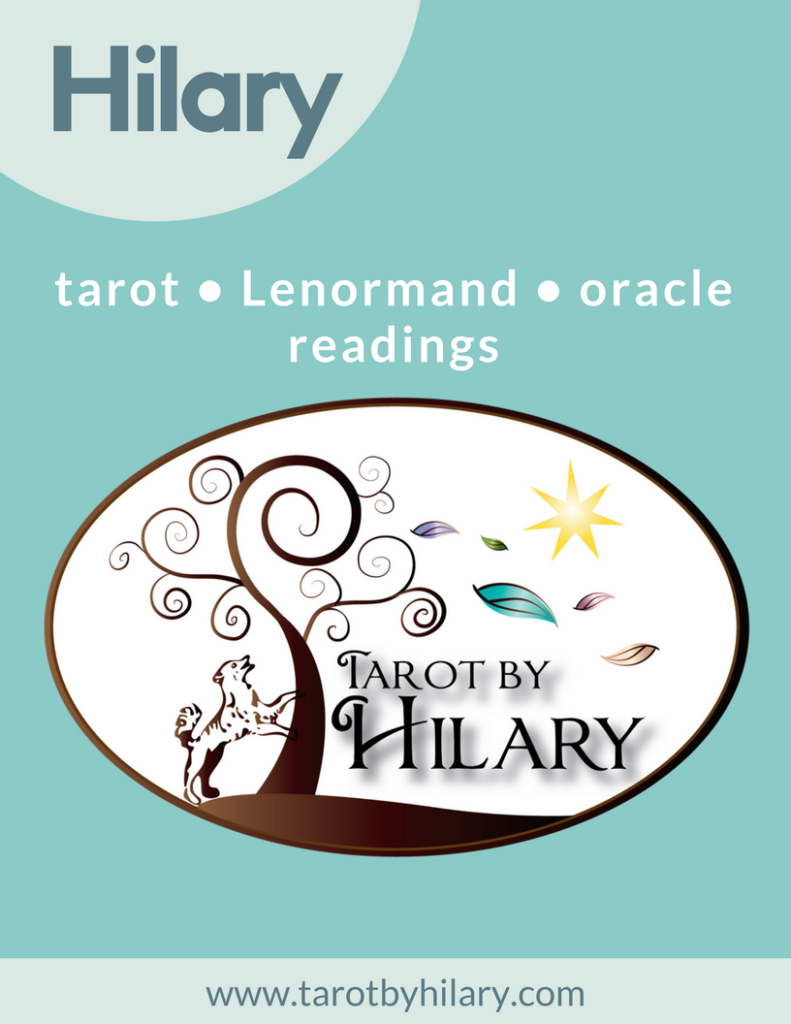 And that's exactly how I worked that day. Tarot first. Any lingering questions? Lenormand. And finishing every reading with a #truthbomb card for them to take home to remember their reading.
I really enjoyed this approach: I call it the "I will use all I got to throw at your problems and questions and see what sticks, what resonates" approach (I'll think of a shortened name in the future, I'm sure).
Want to see how it works for you? Book a reading with me and let's find out, together!
Interested in seeing what the psychic faire looked like? I did a super-quick Facebook Live video in between my readings!
Blessings,
~*~Hilary~*~
www.tarotbyhilary.com
hilary@tarotbyhilary.com
Click here to schedule an appointment with me: https://tarotbyhilary.acuityscheduling.com/
Table sign image created in Canva.
DISCUSS: Have you ever read at a psychic faire, or been read for at a psychic faire or festival? What was it like? Let's talk about it in the Comments section below.
If you found this article helpful, please share it with your friends using the handy-dandy buttons below. 
© Hilary Parry Haggerty | Tarot by Hilary