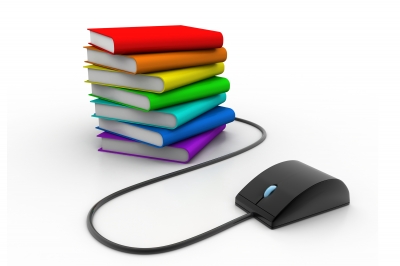 Questions from my apprentice Amelia Quint have resulted in answers from me that were too good to not share via a blog post! She asked some really great questions about online business courses and how to know when you are choosing the right one for you.
I have taken quite a few online business courses: some are fantastic, and some I just couldn't muster up the energy to have both my full time day job and my tarot business AND devote my time to doing the coursework required to really benefit from those classes.
When I did Marie Forleo's RHH B-School, that was a CRAZY leap of faith that I would make that money back, and it was the biggest chunk of change I've ever spent on a business course. I literally had a "fuck it" moment and made the purchase. I WOULDN'T recommend making that big of a decision in that mindset, but I am glad I did.
A portion of arriving at a decision is making the investment and having it as a goal to make that money back/manifest it with your business. It really is a chicken or egg scenario or Catch 22. Want the money to invest in the business, but need to make that money first….
What I looked for in each and every biz school/classes/etc.:
affordability: can I REALLY swing this right now?
time: do I have the time to put in the work? How many hours a day or week does this course require of me? If there are call-in teleconferences or q and a sessions, am I in the right time zone to attend the call-ins? Are there recordings of those live q and as, or a way I can contribute or ask my questions if I'm not available during them?
lifetime access: Does this course have lifetime access and can I repeat it with the new groups without having to pay again? (This is a biggie for me. I don't think I've signed up for anything that doesn't have a lifetime access membership… B-School, Morning Whip, and Honeygirl Customer Attraction Method I believe all have lifetime access… and going back to particular portions of the courses whenever I want to is really helpful!)
topic: What is the focus of this course? How important is this particular topic to my business?
Marie Forleo has a really great page detailing if B-School is right for a person. Use these questions and the ones I listed above when mulling over which courses are right for you and your schedule.
Blessings,
~*~Hilary~*~
www.tarotbyhilary.com
Image courtesy of ddpavumba / FreeDigitalPhotos.net
Join in the discussion: Ready to take your business to the next level, but know you can't do it on your own? What business courses have YOU been looking into, and why? Leave your thoughts in the Comments section below.

If you found this article helpful, please share it with your friends using the handy-dandy buttons below.
© Hilary Parry Haggerty | Tarot by Hilary