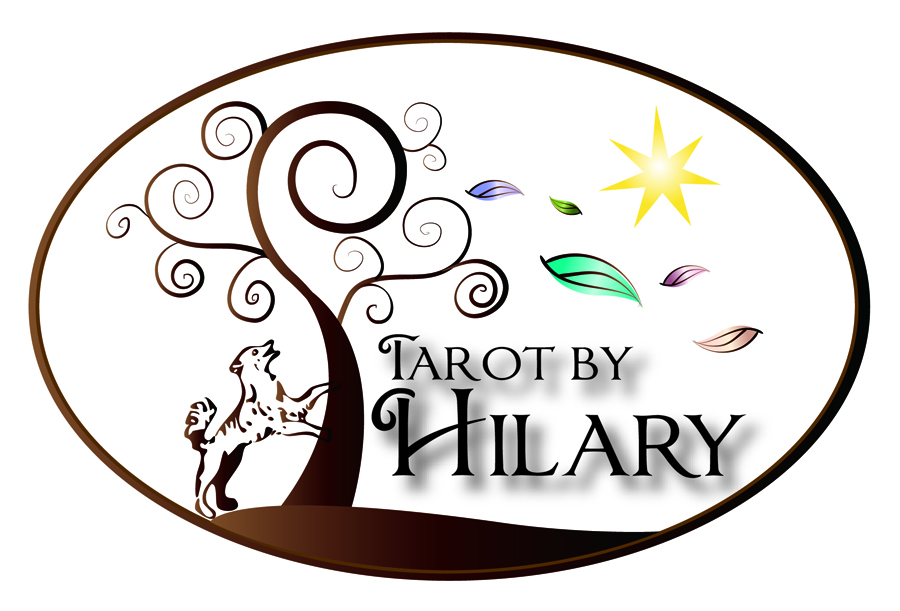 2014 is starting out a little bit crazy for me… lots of really big and wonderful things happening in the Tarot by Hilary hub, including what you see above! … which resulted in some longer term plans of mine having to speed up their timetable. I had always planned to redesign the site eventually, but my eagerness and the botched result has pushed this to the top of my priority list.
The site looks different today than it did yesterday, because I kinda, well, borked it in the fevered rush to add my logo to my site as soon as possible. (Yes, I'm making the word "bork" both a real word, and a verb. Deal with it.)
So, the pretty gray and sparkly theme you've come to know and love from this site is gone. In its place, you have this…. for now. Within the next month or so, I will be revising the look of this site to its new appearance.
That's not all the plans I have for 2014, boys and girls. First off, my rates have not gone up this year. This is big, folks. I may be adding an additional purchase option of an audio CD of your reading, but other than that, no change to the prices. I definitely WILL be raising my rates in 2015, but as always will inform you guys with at least a month's notice before they go into effect.
Then, there was this: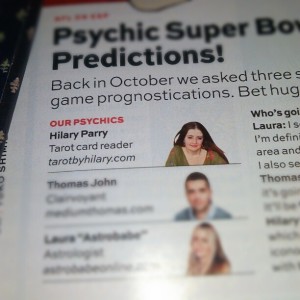 Yup, my Super Bowl predictions appear in the Jan/Feb issue of Maxim Magazine. No news yet on when I'll be asked back for centerfold photos of me on the hood of a sports car covered in tarot cards.
So, 2014 definitely started off on a high note for me professionally. But there is a portion of my career that is coming full-circle, much like The World card symbolizing the completion of a cycle… where I got my start doing readings is closing its doors by the end of February. If you look carefully, you can find a younger me in several pictures when you click the link. If you live in the Westchester area, I strongly recommend you stop by.
Some more plans for 2014 that are in the planning/pre-production phases right now:
tutorial videos (still haven't forgotten about that Court Cards tutorial y'all wanted, and more)
more blog posts (both here and on my monthly column at PaganSquare)
local classes and workshops in Westchester County: want to learn the tarot with me and other talented local readers? Stay tuned or sign up for the newsletter to find out when classes are starting this spring!
10at10: the drive-by free fb tarot sessions have a new format! When you see this picture

it means if you comment in time on facebook you can get a free one-card reading from me. These sessions, as you can tell by their name, happen at either 10am or 10pm, and happen at my discretion.
Daily card of the day interpretations on my twitter, Google +, and facebook pages. You didn't think I would forget, did you?
Happy 2014, folks! Let's make it a good one!
Blessings,
~*~Hilary~*~
www.tarotbyhilary.com
My logo is courtesy of Sara Sommerfeld / The Creative Side Graphic Design (and tell her I sent ya!)