I'm on Day 7 of the incredible and daunting task of NaNoWriMo: short for National Novel Writing Month. All my precious, precious words this month are going toward the 50,000 words for NaNoWriMo! Please enjoy 2 articles from the Tarot by Hilary archives on meditation. New fresh posts will be posted in December!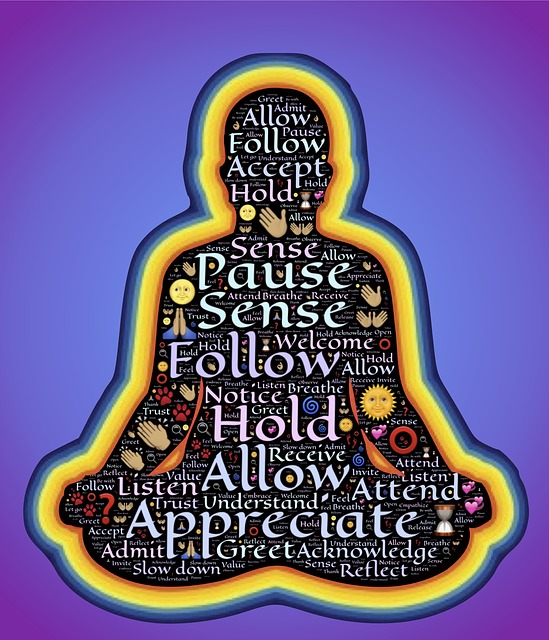 When I was in college I was a member of a few Student Association groups on campus, as well as being a member of a pagan group that met at the Universal Unitarian Church off-campus.
One of the SA groups I was a member of was called "Mind Your Mind." It was a meditation group.
During a "street fair" type of party on campus, we had a sign outside of the Student Activities building that said, "Free Guided Meditation Inside!" Each member of the group switched off in guiding anyone that was interested in learning the benefits of meditation, how to meditate, and then if the participant was willing, talking them through a guided meditation. We had signed up to use a room in the SA building, and we had shifts: one person would stand next to the sign outside the building, and the other person would walk whoever was willing to participate inside to the room we signed out and walk/talk them through meditation.
I've never been a missionary, but to me it felt like we were meditation missionaries: spreading the Good Word of meditation!
---
Doesn't that look peaceful? Is this what your "happy place" looks like?
Some people might put the men in suits out for me if I tell you this. It's the secret to grounded and clearer tarot readings. It's also the secret to receiving better readings from your neighborhood friendly tarot reader. Want to know what it is? Meditation.
Please, refrain from rolling your eyes. After all, you came to the blog of a tarot reader. You've got to be an iota interested in things "off the beaten path". Why is this meditation thing the secret to being grounded? How in the world can this make you better at not only giving readings but receiving readings?
I'm the first to admit, I was never that into meditation. I confess, when I took yoga classes in college, the corpse pose (which is basically laying flat on your back with your arms resting gently at your sides) would cause me to not meditate, but fall fast asleep. I was told I snored in class. Not very enlightened!
The key is quality, not quantity. You don't have to be a person who can meditate for 45-minute stretches at a time. In fact, starting out your meditation practice that way will build you up for a mighty big fall when you give up. And you will give up more easily if you don't start a little bit at a time. I can't emphasize enough that you don't have to invest that much time. But you do have to invest a little of it.
---
Blessings,
~*~Hilary~*~
www.tarotbyhilary.com
What are your meditation practices? Are you eager to try meditation, but don't know where to start? Feel free to Comment below and share your thoughts and questions on the subject of meditation!
If you found this article helpful, please share it with your friends using the handy-dandy buttons below.