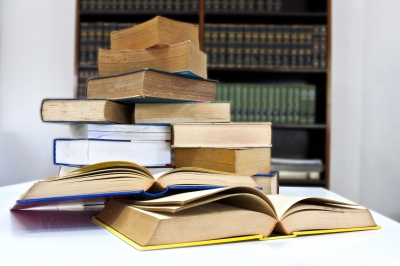 I stumbled across my "career box" while cleaning the other day. In it was a list of all the possible jobs I considered having when I "grew up". Tarot Reader was the seventh one down, and it made me smile. Why seventh? Why did I go with my seventh choice, when there were six others ranked "higher" in my mind?
What were the other occupations that were on my list, and what made me go with tarot reader as an occupation? My tarot mentor, Theresa Reed, once said "No one says when they're little 'I want to be a tarot reader when I grow up!'" All respect to Theresa, I tend to disagree. My 18-year-old self certainly had that ambition.
So, what was the list?
Owner of a metaphysical/new age shop
Owner of a regular ole gift store (stocking metaphysical items, most probably)
Editor
Author
Tarot Reader
Web Designer
The really amusing thing about cleaning is that you find out everything that you might have been within your piles. I found a folder of web design freelance work and notes for a personal website, coding for that website, and coding/drawing/design for a "Vision of Escaflowne" (an Anime series) fan site complete with episode guides and music. I found notes on designing my college's Anime Club student group's website. I found a newsletter. I found an information welcome packet that I had created for a past job as the administrative assistant for an holistic nutritionist. All the things I might have been, tucked away in the bomb area known as my bedroom.
I also found things that clearly illustrate what I still might be someday: I found the binder I kept a lot of my personal writing in. People have said to me, "You have a book in you, you know that?" Well, I don't just have a book in me… I have several.
One book will be about growing up as a first generation American (yes, it's true, I'm the only member of my family that was born in the U.S.). Before you start thinking about whether I had the hardships of translating for my foreign-born parents, rest assured: My family hails from the British motherland. Which is the English language, yes, but still needing translation.
A few books will be fiction. One of those fiction books will definitely be science fiction/fantasy and is already written (a result of National Novel Writing Month).
What really brought me joy from cleaning was being able to finally make a permanent place for my tarot collection (both books, decks, my timer, my business cards, reading cloths, and other paraphernalia). It is a functional display, allowing me to "grab and go" when I have an appointment to read for a client, or easily within read of my computer when I have an email reading to do. This is the corner of the room that I now use as a "home office" of sorts. The bookcase is behind me, and soon will be refilled with all my books, tarot and otherwise, arranged alphabetically by last name of author (where was Librarian on the job list?).
Though ultimately it's not enjoyable to clean, especially if you've been putting it off and the task seems nigh insurmountable, you can find treasures within the clutter. Blank cards that you'd forgotten you'd even purchased can now be used, stamps that you need to add additional postage on to use suddenly reappear out of thin air, and past relationship issues surface when stumbling across old love (and sometimes hate!) letters.
What happens when you approach the end of the insurmountable is that you feel as if the chaos is being managed… that you are actually exerting control over something you felt would be impossible to wrangle. When you start to feel this in the task at hand (cleaning) it bleeds into everything else in your life. A situation at work that could turn into a mountain remains a molehill and in proper perspective. The problem is, how can we get into this shifted mindset when our task is just starting and we can't muster up the motivation to tackle the large problem that looms?
Bringing it back to tarot (aka Cleaning with the Queens)
I'm a big proponent of a single tarot card as the focal point for a task. In the case of cleaning, I turn to the Queen of Pentacles, who I find to be the most grounded and home-oriented of the Queens. However, if you have the same problem as me (procrastination), you may want to turn to the Queen of Wands to light that fire under your ass to just START. Or, you may need the strength of organization, and so you would turn to the Queen of Swords as your focal point to get moving on sorting and separating (or finding the strength to "cut out" the clutter from your life). Yes, there's one Queen I'm leaving out here (you may choose to use her, if you like). The Queen of Cups may just be too sentimental for this kind of work. If you already have trouble with the sift-and-purge style of cleaning, this Queen you may want to keep away from your home until she can be invited in for a cup of tea AFTER the home is in order. She may not be able to handle the dirty business of deciding whether or not to keep your Great Aunt's notes from elementary school.
When you clear out of your life what no longer serves you, you allow abundance to enter into your life to fill in the gaps.

[Tweet this!]
Bottom line: Just because you deny/ignore a situation, it doesn't make the situation or problem go away. Yes, it is a choice to deny. The healthier choice is tackle a situation head-on. Sure, it may be overwhelming, but take things one thing at a time, and the overwhelm will decrease with each step you take forward.
Blessings,
~*~Hilary~*~
www.tarotbyhilary.com
Image: FreeDigitalPhotos.net
What greater life lessons have you learned from performing mundane tasks/activities? Share them in the comments section below!