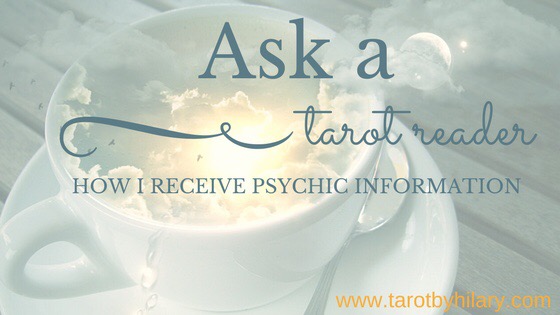 This is another post in the "Ask a Tarot Reader" series. If you have a question for me that you'd like to see featured here, please email me at tarrytowntarot@gmail.com, Subject line: "Ask a Tarot Reader". Please specify how you would like your name to appear or if you wish to remain anonymous.
Before we get into the video edition of today's Ask a Tarot Reader, I have a PSA:
I am unable to answer all the phone calls, voicemails, and texts I receive, especially ones starting with or ending with any kind of "let me pick your brain" sentiments. Let the Ask a Tarot Reader series be my way of answering these kinds of questions in a public forum, rather than expecting individual responses back. Think of it this way: I'm still answering your questions, but publicly… as many of the Ask a Tarot Reader questions have been asked of me frequently!
In that spirit, here's the newest Ask a Tarot Reader question:
Hilary, I am fascinated by what you do. How do you receive psychic information? How do you "know what you know"?