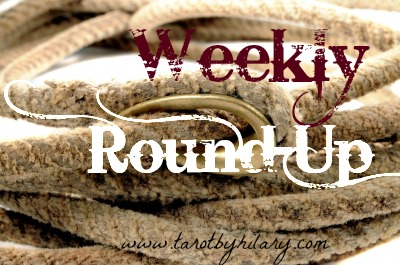 On select Fridays, I'll be posting a few links that are currently rocking my world.
---
I know it's a totally weird thing to love, but I LOVE going to get my eyebrows done. Yeah, I know I shouldn't look forward to someone ripping hair out of my face, but I find it ultimately refreshing and soothing to my nerves… Maybe not during, but afterward when they apply some aloe and I have two eyebrows again. I feel like a good eyebrow person in your back pocket is worth their weight in gold. Me, I go to the Benefit Cosmetics Brow Bar: click on the link to find your nearest one!
An interesting article, but sadly with no real answers to this all-too-common problem: Why Women Put Up with Workplace Harassment
Did you know it's National Lipstick Day?
It also happens to be Don't Be a Dick Day, aka Wil Wheaton's birthday…
as well as Rush lead singer and bassist, Geddy Lee's! In celebration of Geddy's birthday, this site provides a little tribute to them by providing covers of their songs: They Say It's Your Birthday: Geddy Lee (Rush) [I especially like the one of Subdivisions by Susanna and The Magical Orchestra]
Weird subtle misogyny from other females: Stop Judging Women for Not Having Kids
This article seems to be vital especially during this election year: How to Disagree [me, I tend to say "Let's agree to disagree" waaaaaay more often than engaging a person]
This Op/Ed article by Sloane Crosley is just further proof that I need to read both of her collections of essays: When an Apology Is Anything But
How are you doing with another interminable famine season known as #Droughtlander? Me, I'm not doing so hot since I finished all of the published books in the series and I'm desperate to see how Season 3/Voyager will unfold on the tv screen… I cope by reading composer Bear McCreary's fascinating blog on how he crafts all that gorgeous music for the series: Outlander: Return to Scotland [spoiler alert: don't read this if you haven't finished Season 2 of Outlander!]
---
What's floating your boat this week? Leave a Comment below and share!
Blessings,
~*~Hilary~*~
www.tarotbyhilary.com
Original image courtesy of Gualberto107 / FreeDigitalPhotos.net
If you found this article helpful, please share it with your friends using the handy-dandy buttons below.