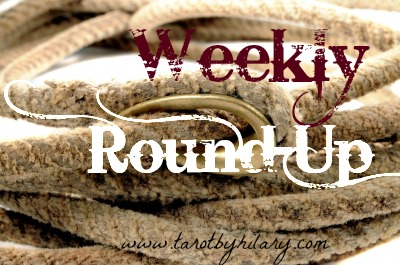 On select Fridays, I'll be posting a few links that are currently rocking my world.
---
Otherwise known as the release date of the MINIONS movie!!! Oh, and some other stuff is going on, as well.
Got money to burn for a good cause and a Minion obsession that rivals mine? Go here to place your bid for One-Of-A-Kind Minions-Inspired Shoes Autographed by Sandra Bullock. Or, you could just win them and give them to me if you're not into them. I won't say no!
"Sometimes we make ourselves so busy because we actually don't want to feel what we are feeling, or confront what we know to be true in our hearts." Amen and blessed be to that, sister-friend. Checking in on ourselves and our place in the universe is essential. That and four other witchy ways for self-care, here: Five Witchy Ways to Take Care of Yourself
Stunning and simple: Stanislava Pinchuk's hand-tattooed work is absolutely gorgeous.
12 Things I know about real-deal healers from Danielle LaPorte. I don't entirely agree with "1. Their gift was divinely bestowed.", because I feel it implies a separation or "otherness". Are the healing arts divinely bestowed? Absolutely! But I also feel like every human is capable of healing arts as well (and I do consider tarot a healing art).
Y'all know one of the big secrets of my life is meditation. Want a realistic, 2 minutes and 29 seconds of a guided meditation that may just make you crack up laughing instead of meditating? Well, F*ck That.
I super-love this tutorial video and blog post from the Kickass Witch Joanna DeVoe on making your Desire Map Day Planner a visionboard/witchified: 5 Kickass Tips For ROCKiNG Your Datebook Witchy Style
What's floating your boat this week? Leave a Comment below and share!
Blessings,
~*~Hilary~*~
www.tarotbyhilary.com
Original image courtesy of Gualberto107 / FreeDigitalPhotos.net
If you found this article helpful, please share it with your friends using the handy-dandy buttons below.