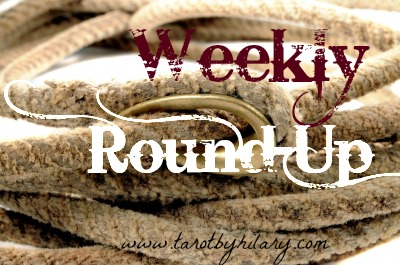 On select Fridays, I'll be posting a few links that are currently rocking my world.
---
What happens when I over-commit myself to a potluck and a recipe… chaos in the kitchen!:
Of course, I deleted the "after" picture, but I swear to you, it turned out looking JUST like it did on the website! Smitten Kitchen, you make me look like a goddamn genius! Recipe for Cauliflower and Parmesan Cake, right here: https://smittenkitchen.com/2010/10/cauliflower-and-parmesan-cake/
It's been a month since hubby and I finally went on our honeymoon. Some days, I'm like, "take me back to the Bahamas!" Okay, who am I kidding? MOST days. I'll be sharing pictures soon, but here's my favorite one, taken by the official Disney photographer on the cruise:
Some more links to round out your week:
Want to read tarot at an event? Beth Maiden gives you the low-down on what to expect (and what to ask for!): http://www.autostraddle.com/fools-journey-so-you-want-to-read-tarot-at-an-event-349387/
The above is definitely good advice, but if you really want to become a festival reader, this book is invaluable: Jenna Matlin's "Have Tarot Will Travel: A Comprehensive Guide to Reading at Festivals as a Tarot Reader" (and yes, that is me that edited this book!)… gotta love the one star review because "tarot isn't real" (rolls eyes).
I bit the bullet and got myself an online scheduler a little while back! No more email back and forth to arrive on a date and time for your readings with me, people! (You can obvs still email me, as I love hearing from you…) Are you a service provider that needs the power of online scheduling? I can't recommend Acuity Scheduling enough in terms of ease of use, saving time, and peace of mind. Get scheduling through them, here: Acuity Scheduling [affiliate link]
Have a problem with consistency (starting it and sticking with it)? You're not alone! One of my readers, Will Chou, reached out to me after reading one of MY articles regarding consistency… and he's got some great advice for you, here: 17 Secrets To Be More Consistent and Stay More Consistent 
So the big giveaway of The Tarot Coloring Book is over, and the lucky winners are being sent their goodies tomorrow. Sorry for any broken hearts I may have caused for you not winning! But you can still enjoy The Tarot Coloring Book by picking up your own copy… and when you do? Check out this ongoing series from Theresa on how to bling your copy out! How to Bling The Tarot Coloring Book 
My latest musical obsession? Outlander Season 2 Soundtrack by Bear McCreary… the blog published on its release date is here: http://www.bearmccreary.com/#blog/blog/albums/outlander-season-2-soundtrack/ [Some spoilers here from the season, so tread carefully!]
Speaking of Bear McCreary, his USC Thornton School of Music commencement address is pretty spectacular. You may not realize it now, but attitude really IS everything. 
---
What's floating your boat this week? Leave a Comment below and share!
Blessings,
~*~Hilary~*~
www.tarotbyhilary.com
Original image courtesy of Gualberto107 / FreeDigitalPhotos.net
If you found this article helpful, please share it with your friends using the handy-dandy buttons below.