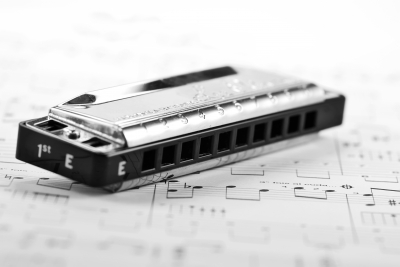 It's only twelve days into the new year, and all of those lofty resolutions that left me all wide-eyed and hopeful are now starting to sour when confronted with the actual, you know… work. It's hard to keep that same drive going when the luster is starting to wear off… especially when I'm an Aries, and one of my traits is to start strong and then fizzle. I'm feeling those January blues. So how do we, like Stella, get our groove back? Find some gems on the interwebs to keep us going strong on our goals!
Are you needing the fuel to keep you feeling empowered throughout 2012? Here's my go-tos for inspirational awesomeness:
Alexandra Franzen (www.alexandrafranzen.com): She is a certified word wizard with tons of inspirational posts. Subscribe to her newsletter; it will electrify and motivate you.
Marie Forleo (www.marieforleo.com): She is rich, happy, and hot, and wants everyone else to be, too! Her MarieTV Q and A Tuesday videos are a delight to watch. Yes, she's geared towards entrepreneurs, but even if you aren't in business for yourself, she's got oodles of useful content… or will convince you to start your own business!
SARK (www.planetsark.com): This site will not be for everyone; its sheer joy and rainbow colors might annoy you more than inspire you, but its main message is that anything is possible, and that's certainly what anyone suffering from the January Post-Resolution Blues needs to hear.
Books that will make you simply shine:
Fabulosity by Kimora Lee Simmons: Don't let the blinged-out cover fool you; this book has a ton of motivation and practical advice from the President and Creative Director of Baby Phat.
Tarot Diva by Sasha Graham: Is it really possible to integrate tarot into the kitchen, personal style, and even use it to whip up a magical charm or two? You betcha! This book is just as effervescent and irresistible as its author!
The Guerilla Art Kit by Keri Smith: Any book that encourages you to look at the environment around you and the world at large as a canvas is aces to me.
Activities that will pull you out of the slump:
Shopping at an office supply or organizational store: If you have cleaning on your resolutions list (like I do), make a trip to a place that will supply cute containers, label makers, and stuff to make the organizational task fun AND will make you want to git 'er done. The same goes for writing (shop for your favorite brand of ballpoint pen and notepads).
Take a class: Stimulate those brain juices by finally learning something you've always wanted to learn. Stop saying "eventually" and start saying "now". There are even classes on the internet! No excuses.
Exercise: Commit to it for a certain amount of time each week (or even each day) and stick to it. Make sure to keep it fresh by changing the routine up (yoga one day, kickboxing the next, jazzercise, etc.) and a kick-ass soundtrack to work out to.
I'd love to be able to say at this time next year that I was proud of the resolutions I kept in 2012. This time, this year, with the proper motivation… it's gonna happen!
~*~Hilary~*~