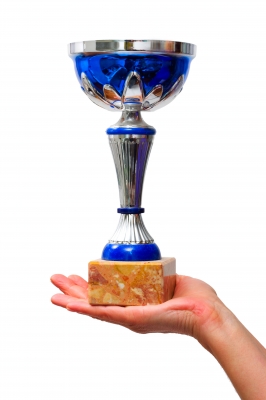 How do I explain 2011 as a year, besides it being a very tarot-filled year? On March 14th of this year, I officially entered into a contest that changed my life, the Tarot Apprentice, and jumped through four tarot-y hoops of fire to come out in the end the winner. Looking back on the experience, I was glad friends pushed and encouraged me into doing it. I would not have a thriving tarot business without it. Nor a kick-ass website. Nor a fantastic mentor. Nor another year plus worth of studies with Hekademia. But enough gush about 2011…
On to the 1st annual Tarot by Hilary Best of 2011 in Tarot!
Best Tarot Blog—The Tarot Lady (aka Theresa Reed): I await a new post with baited breath every… single… time. You never know what she's going to write about, whether it's a review of a new tarot deck, a new oracle deck, a book, or one of her in-depth posts about what's affecting the tarot community large and small. Her blog appeals to both tarot readers and the masses, and doesn't try to be above anyone. She writes to all levels.
Deck that I logged the most hours with this year—I wasn't very up on what decks were released this year, and the decks that were I either don't own or have not used yet. Hence the creation of this category, and the selection of deck is not from this year either. But I can't let 2011 pass without awarding something to my workhorse deck this year, Legacy of the Divine by Ciro Marchetti. You could say this deck sealed the deal, as it was the deck I was using when I first read for my tarot mentor in person!
Honorable Mention for Best Deck of 2011—The Wizards Tarot by Corrine Kenner and John Blumen: I can't in good conscience name a deck the Best Deck of 2011 if I haven't logged a significant amount of time with it, but if Harry Potter used a tarot deck, this would be the one he would use… forget about Professor Trelawney's crystal balls and The Grim in tea leaves!
Best Tarot Book—Psychic Tarot by Nancy Antenucci and Melanie Howard I have to admit, I had looked at this book a couple of times, and didn't think to purchase it. Something about the very title was both bold and scary… but when I attended the Bay Area Tarot Symposium, a performance by Nancy and a few friends made me rethink my bias about purchasing that book. The performance was about reading tarot psychically, and shortly after the performance finished, I went right over and bought the book! I think a lot of readers look for permission outside of themselves to read psychically, when the only permission they really need is within themselves. Look out for my interview with Nancy in the New Year, and pick up Psychic Tarot. I couldn't put it down!
Best Tarot Reference Site—Aeclectic.net: Anytime I have any curiosity about a deck (purchasing, wondering what it looks like, how it handles… like a new car?) I test-drive on this site. Great information, great reviews, a good all-around resource.
Best Tarot Gateway Site for Newbies—Tarot.com: Accurate readings from a computerized tarot website? Who knew? Well, I did, as I've been getting my horoscope from this site for a number of years. If you're not looking for the human element and just want a straight reading, go to this site. Also offers horoscopes, iChing, Numerology, and tracking of your reports (readings). Be warned… if you go to this site you'll likely want to take your tarot-addiction to the next level and do some exploring of your own!
Best Tarot Podcast—Beyond Worlds consistently offers the best information for a tarot reader and a variety of topics, hands down. And the amusing discussion in the chatroom while the live show is going on is also not to be missed (yes, I am the most inappropriate person in the chatroom… fair warning!).
Most Likely to Turn Tarot On Its Ear (otherwise known as the Tarot Reader to Watch)—Courtney Weber: Co-creator of Tarot of the Boroughs, a photographic tarot deck set in NYC and cast of characters ALSO from NYC, people are wondering what her next deck will be… but please don't ask her that question. As she attests, creating a tarot deck demands that you live the tarot as well. But she's not just a deck creator… she's also an accomplished tarot reader and teacher who has been reading since age 15, and also a Wiccan High Priestess. Her tarot readings are on-the-nose accurate and straightforward, and her advice in reading tarot is just as straightforward: "Just read the damn cards."
Looking forward to in 2012… The Steampunk Tarot by Barbara Moore and Aly Fell: Even non-tarot people in my life want this deck! Currently I am the proud owner of a poster-size version of the Queen of Swords from this deck (thanks, Barbara!)… and yes, I want the whole shabang when it comes out March of 2012…
The Tarot Reader Who Most Impacted My Life This Year—Gee, this looks like a familiar category, doesn't this? I wouldn't be doing my tarot thing at this level without the wonderful and dynamic Theresa Reed's help. If you need to take your business to the next level, consider her mentoring… and be prepared to work your butt off!
Best Tarot Moment—Winning the Tarot Apprentice contest (naturally!)
See you in the New Year!
~*~Hilary~*~
www.tarotbyhilary.com
Image: Ambro / FreeDigitalPhotos.net
If you found this article helpful, please share it with your friends using the handy-dandy buttons below.