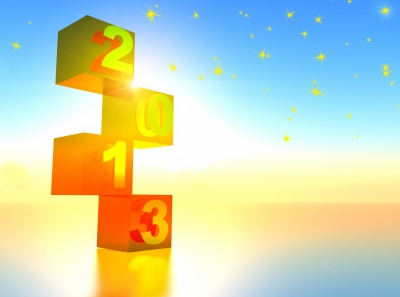 An overhauled version of this website will be available January 1, 2013. You may not "see" the difference, but you'll certainly "feel" the difference: This overhaul will be of all my content, as I still really like the steely and sparkly look of my site overall.
So, what's in store for Tarot by Hilary in 2013? I'm SO glad you asked!
New Rates! My rates are going up! Why? So that I can offer more outstanding content on here and more classes!
New Rates as of January 1st, 2013:
15 minutes: $30
30 minutes: $45
1 hour: $90
E-mail reading and party rates remain the same.
Thank you for your understanding, and I look forward to keep bringing you outstanding service, insightful readings, and practical advice.

Upcoming Classes!
CONFIRMED: Using Tarot for Spell-Work: Saturday, April 27, 2013, 9pm–11pm
Holy nutcrackers, Batman! I'm teaching at READERS STUDIO!!! This will be my third time attending Readers Studio in April, and certainly what they say about "third time the charm" is true… I'm teaching! It really is a dream come true to be able to teach a class about two of my passions combined: tarot and spell-work. Yes, when I'm reading for clients, my confirmed pagan status most certainly does not trickle into their readings… but I DO use tarot for divination for spell-work in my own personal life, and have certainly charmed a tarot card or two while casting a spell. Now I'm very pleased to be teaching my techniques and brand-new spreads to my tarot constituents! For more information, go to my Events page. Remember, you have to be registered for Readers Studio 2013 to attend this class.



IN THE WORKS:
Astrology and Tarot: New York City, early 2013: co-taught by George Courtney, Astrologer, and Hilary Parry, tarotist: Let's bring Astrology and Tarot together! Did you know that each tarot card can be equated to an astrological sign? No wonder this Aries gal is on a first-name basis with The Emperor, or Pisces peeps are at home with The Star! Let an astrologer and a tarot reader join forces to teach you how to apply astrology into your understanding of the cards.
Intro to Tarot (by popular demand): Westchester County, early Spring 2013: Let me start you out on the Tarot path with an introductory course… why it's different from playing cards or oracle decks and how, the Major Arcana, the Minor Arcana, those pesky Court Cards, choosing your own deck, and reading for yourself and others!

More more more free video tutorials
Weekly blog posts
Monthly tarot column "Through a Tarot Lens" at witchesandpagans.com: completely NEW content with a pagan slant
Monthly drive-by tarot sessions available on my official facebook page: facebook.com/tarotbyhilary/
It's a very busy and tarot-filled year for me in 2013… I hope you'll join me for it!
Many blessings to you in the year ahead,
~*~Hilary~*~
www.tarotbyhilary.com
Image courtesy of dan / FreeDigitalPhotos.net
If you found this article helpful, please share it with your friends using the handy-dandy buttons below.