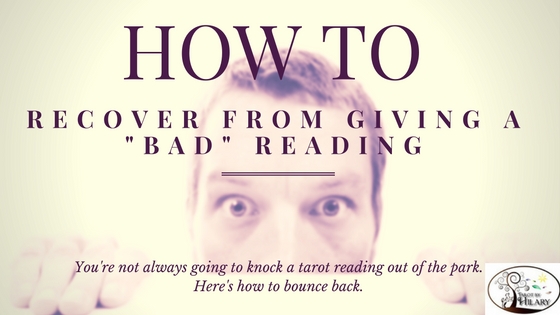 "Don't bother, she's not worth it."
Those words continued to ring in my ears, long after the reading was over. A snide comment, made to the client's friend, as they sailed out the door. Whether or not she meant for me to hear it, I'll never know. But I sure did.
It's not like I was inaccurate, it was more like the client wasn't enthralled, and I had to remind myself that not every reading is going to be a slam dunk.
It's something that we have to, as readers, remind ourselves often… Especially when starting out. Readings may be stilted, awkward, sometimes going very fast like a ticker tape, or slow and having to be drawn out, paused, or outright stopped based on how the cards come out or the information is flowing. This is to be expected.
If you are lucky, after a few years of this work, the majority of your clients will be regulars or "your type" of clients, accustomed to your style or way of working, and the ho-hum readings will become more fewer or further between. You will attract more of the better fit clients, and less of the awkward. Less… But not none.… Continue Reading