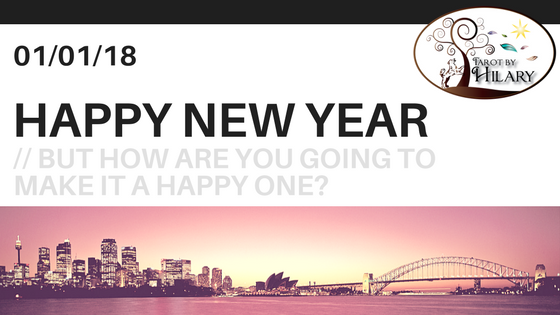 Is it happy new year? It's hard for me to say that after everything that's been going on in my life in the past two weeks. I spoke about this a little bit in my monthly newsletter (don't get it? you should sign up!) about feeling the weird limbo in taking bereavement leave after the sudden and unexpected passing of my father plus that already weird limbo thing that happens in the space between Christmas and New Years. It's double limbo, and it's thrown me for a loop.
Thank you for allowing me the space to grieve, heal, and feel the complicated feelings that go along with loss.
It is the first of the year, so thank you for allowing me the space I needed to come back to myself and my readings stronger than before. All reading options are now available. Thank you for your support and your patience.
To book with me, click here:
Schedule Appointment
Now that we've gotten logistical stuff sorted out, onto the real "meat" of the blog and reason for me writing this today.
Happy (?)

New Year!

I don't have a problem with the "new year" part of the above: it's a fact…. another calendar year is over, and we face the promise of a new calendar year looming ahead, with all the joys and sorrows that come along with it, just glimmering in the future past the point where we can't see but we know it's there.

It's the "happy" part that's got me stumbling. Because every time you say that phrase to someone, it's a wish for them to actually HAVE what you are saying to them: you are wishing/willing them to have a happy new year. It is a hope, a fervent prayer, that they will indeed have the happiest of New Years.

But how are WE going to make it so, with the ardent urgency that everyone else wishes it for us? I have a few ideas.… Continue Reading