Day 6 Challenge: Find 1 or 2 people who are living the kind of life you want to live, and whose tribe you'd love to be part of. Then write a short post about why you find them inspiring and the one question you would ask them if you met in real life.
---
Funny story about how I wrote on a similar topic in my newsletter this morning! If you're not on the newsletter list already, please get on it: there's things there that I don't post anywhere else!
I already have my tarot tribe, and I write about them and promote their work frequently.
However, 2 years ago I expanded that tribe a bit, when I attended Theresa Reed's Soulful Proprietor Retreat. Since then, I have had another little community of co-conspirators, dreaming and wishing and making big biz plans for themselves, and ra-ra-rahing on others as they go out there and git 'er done.
I call these types of people "business besties."
But you don't have to be a witch or casting circles… you could simply be out having cocktails with a friend and telling them your goals (and them telling you theirs), and that is the magic of a business bestie, too. And you could be a 9–5'er, working for "the man", or you could have your own business: business besties can apply to any career, anywhere!
Let's face it: we all need support, help, and encouragement in our lives, especially work. Someone that can be a sounding board, not to bitch with, but to raise us up and keep us going… and you can do the same for them.
So thank you to the business besties in my life, and those ladies from Soulful Proprietor (most especially Theresa Reed, you know how I feel about you!) whose wishes for me and my business kept me going, even during the times where I thought I couldn't… and I hope that I provided you just as much support!
Blessings,
~*~Hilary~*~
www.tarotbyhilary.com
P.S.—Want to jam with my business besties in a super-fun, mystical slumber party setting? Join us on Wednesday, September 28th for a very special episode of Talking Shop! Get all the deets here.
This blog post is in response to Natalie's 10 Day Freedom Plan Blog Challenge Day 6.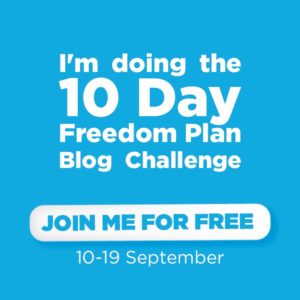 I'm doing the 10 Day Freedom Plan Blog Challenge from Natalie Sisson! Want to join me? It's going on until September 19th, so hop right in, the water's fine!