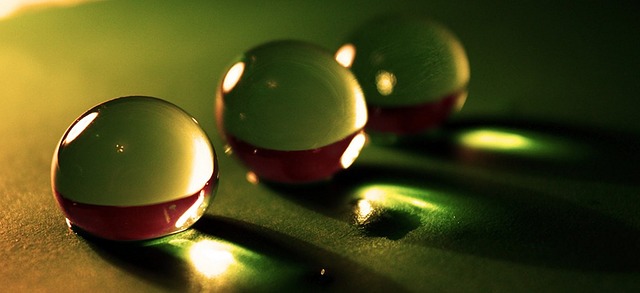 I've never been much into New Year's Resolutions – I've found most of mine laying by the wayside come the 3rd week of January, at best. But one thing I do know?
I'm hopelessly devoted to serving you next year.
I've been listening closely, all year long, and especially when newsletter subscribers filled out my yearly survey in August. The #1 struggle that you've shared with me is getting unstuck.
That's why I'm declaring 2017 to be the Year of Cosmic Clarity.
That's right. I'm on a one-woman mission to help you "get clear." [and not in the Scientology "going clear" way]
What do I mean by clear? Here's an example: maybe you have been feeling stuck creatively, knowing you have a book to write or art to create but can't seem to find the _________ [time/energy/inspiration/motivation/insert your reasons or excuses here] to actually make it happen. A tarot reading can help you get clear on what's really blocking you, help you tap into your creative center, and open up channels so you can start creating NOW. Anyone ever told you that you "have a book in you?" A tarot reading can help you make that happen… if that's what you want to do!
More on that later.
Here's some of the hot stuff that you can expect from me in 2017:
• one card readings: in the style of my drive-by sessions on Facebook, but this time? Delivered directly to your inbox: card and its meaning, completely focused and in the context of your question. Short, swift, to the point. Need to know, like, NOW? This reading is for you. This reading option will be added the week of January 1st!
• with adding Acuity Scheduling to my business tools in August, it's now even easier to book any kind of reading with me: in person (in the Westchester County, New York area), parties (private parties and corporate options available), phone/skype readings with complimentary MP3 of reading for phone readings, classes (get a gaggle of friends together to learn tarot), and the ever-popular email readings. Gift certificates for 30 minute and hour long readings are also available! Gift 'em to a friend, or gift 'em to your future self!
• finally, finally, FINALLY continuing (and finishing) the Major Arcana In-Depth series. Right now we're hovering around the 8th card of the Major Arcana, Strength (which seems fitting!). Not only that, but just today the cards were annoying me about it. Message received, tarot! Look for those posts on Tuesdays on the blog!
• articles on my monthly tarot blog "Through a Tarot Lens" on WitchesandPagans.com and guest posts on Modern Creative Life – check out "The Lazy Girl's Guide to Meditation" from last month's issue on Wisdom! This month's article "The Quiet Witch" will be in the Mystic/Magick edition, posted sometime in the next week!
• Where to find me and when I'm doing my thing:
:: My newsletter? 2x a month, on the 1st and the 15th
:: blogging on www.tarotbyhilary.com? At least one blog a week (more perhaps if I'm feeling frisky and the Major Arcana In-Depth post isn't enough for me on that week)
:: free divination, from me to you? Card of the day appears every morning EST; extended interps available on Facebook, Instagram, and google plus, shortened version appears on Twitter. [please see above navigation bubbles for the social media outlet of your choice!]
In addition to the hot stuff I've just mentioned? You can also expect lots of fun, helpful surprises from me in 2017. Kinda like…. THIS GUIDE. Click on the cover image to start getting unstuck!
I'd love to know YOUR big plans for 2017. In the comments section, I'd love to hear what you have in store! Fill in the blanks:
In 2017, I am totally committed to ______ and I am SO excited about _________.
Can't wait to shuffle the cards with you.
Here's to a very happy New Year!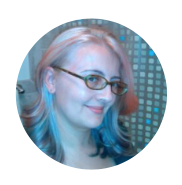 ~*~Hilary~*~
www.tarotbyhilary.com
hilary@tarotbyhilary.com
P.S.— Wow! It's that time of year again when the Tarosophists Awards are nominated and the voting is going on! See if your favorite tarot books and decks made the list, and vote here. I was shocked and honored to find out a few people have been writing me in for number 11! Want to, too? I'd be THRILLED!
P.P.S.—Wracking your brain for a perfect holiday gift? Besides my gift certificates, I've also created a curated list of Things I Love. I'll continue to add to it in future, but consider it a good go-to list for ideas for the hard-to-shop for or mystically inclined!
If you found this article helpful, please share it with your friends using the handy-dandy buttons below.
© Hilary Parry Haggerty | Tarot by Hilary