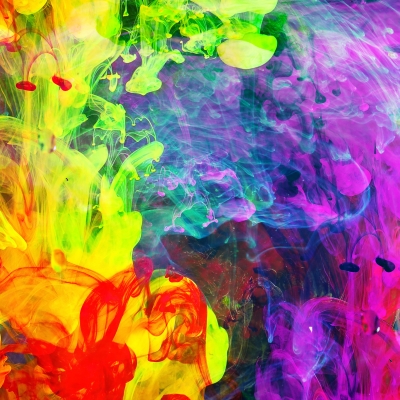 The topic for this round of the TarotBlogHop is "Ostara: Paint a journey with new life". For more information about the TarotBlogHop, see Donnaleigh's great explanation at http://www.donnaleigh.com/tarotbloghop.htm.
Tarot Is My Medium/Muse
I am a crappy visual artist. I remember very distinctly my attempts in capturing stark winter trees against the backdrop of a stunning sunset, and failing miserably. My teenage self blamed my tools. My shitty colored pencils wren't good enough; the paper I used as a canvas wasn't thick enough… maybe if I had the fancy art set complete with Cray-Pas® and watercolors, I could do the sunset I saw out of my picture window justice. Surely my talent wasn't matched with my cruddy tools.
It is only now that I realize as my adult self that quality of the tools has very little to do with artistic expression. If truly you are an artist, that fact will shine through regardless of the tools at your disposal. And really, don't we have a little streak of artist in all of us? After all, we are creating our own lives. If you can create something, well then, you're an artist.
If you want to look to the tarot for artistic inspiration, there are a few great examples:
The Queen of Wands—the artiste: creativity and passion
The Empress—giving birth to a project
The Magician—the will and the grace of change
The Star—hope and striving for a goal with optimism
The World—completion and wholeness
The Hanged Man—using a different perspective/vision
In addition, you can always look to The Fool for inspiration… taking that leap to try something new. We paint our lives anew every day. Keep an applicable tarot card within view near wherever/whenever you are creating something, whether it's a novel, painting, or other endeavor.
Stay inspired!
~*~Hilary~*~
—Keep hoppin'… read all the wonderful posts by my fellow tarot bloggers, and stay tuned for the next round!—