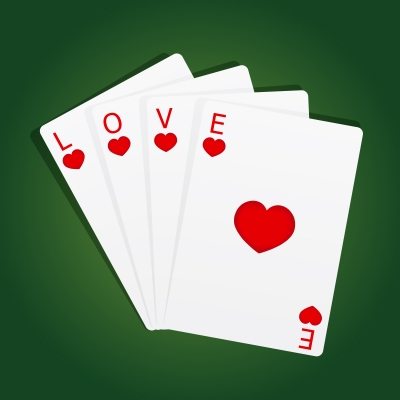 My darling tarot,
Just think, we have been together now for 15 years. How the time has flown by, but I still remember our first meeting like it was yesterday! You came to me in the guise of the Tarot Nova, and you evolved as I loved you new deck by new deck. I evolved too.
You have all the qualities I look for in a relationship. You hold my interest, you have a wicked sense of humor, and you continually surprise me. You're not too bad to look at, either.
We have formed our own little secret language together, that's how close we are. And no matter if we have a fight or how I sometimes put you on the shelf, I can't stay away from you. One might call it obsession, but obsession is never a two-way street, so this must be love.
I wake up to you every morning, and you give me advice about my day. Sometimes you are generous to my friends, and help them as well. Moreover you are kind to strangers. I should call you a hussy, because strangers have rifled through you more times than I have, but I forgive you. Because I love you.
You have been with me through the good, the bad, and the indifferent. I can only hope we stay so close for the rest of my lifetime. I will never leave you. Please never leave me.
With much love and respect, I remain forever yours,
~*~Hilary~*~
www.tarotbyhilary.com